Consolidating Credit Card Debts
More and more often these days, we help clients with consolidating credit card debt. As a result, the most common ways of resolving credit card debt are obviously paying the cards off and consolidating them into either a debt consolidation loan or using your home loan. 
Credit cards are fantastic instant sources of credit if they are used appropriately. Also, they can offer convenience and other benefits such as reward points and free insurance. However, the problem we see most often is when clients have used credit cards with no clear strategy and no plan to eliminate the debt.
Primary Purpose of Credit Cards: (Intended)
To be used as accessible funding for emergency purposes.
Streamlining payments. The credit card is used to manage outgoings on a month-to-month basis and the full balance is paid out each month. This includes direct debit payments for utilities.
See below some common examples of credit card debt that should be consolidated if possible.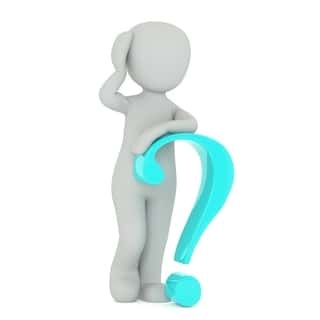 Exit Strategy for Eliminating Credit Card Debt (Best Case)
Escalate repayments of credit card debt up above the minimum required. This can enable paying the card off within a 6-month period for example.
Consolidate credit card debt into a lower-interest loan with a set term to reduce the balance to zero. This could be a personal loan over one to five years.
Credit Card Debt Consolidation Using Your Home Loan
Example of credit card debt that needs consolidation
Firstly, credit card balances are consistently above the card limit.
Secondly, you can foresee you will miss loan repayments by the due date.
Thirdly, your credit balances are increasing even if you are making loan payments.
Fourthly, you are using credit cards to top up your monthly budget.
Otherwise, your credit cards have defaulted; and you have credit defaults on your credit report.
Finally, your account is with a debt collection department.
If you can see any of the above circumstances occurring with your credit accounts, please make contact to discuss it with us at the earliest opportunity. We can organise a debt consolidation or bad credit home loan for you that can relieve the stress of ongoing credit card debts. Taking action earlier often produces better results. A fast response can sometimes secure lower interest rates and also assist in protecting your credit score.
What should you be aware of when considering consolidation of credit card debt?
Firstly, consider a credit card balance transfer as some lenders will offer 0% interest on transfer balances. Certainly, read the terms and conditions to confirm the terms of the balance transfer.
Secondly, if you are concerned about using your property equity consider an unsecured personal loan.
Thirdly, consider combining all existing debts including any store card into your home loan. Then, keep your existing payments to pay the debt off faster. 
Finally, consider the interest fees and charges for the new loan and the loan terms you are considering to pay off the loan.
Certainly, anytime you consider financing or consolidating your debt it's important to consider the fees, charges, terms and conditions for the finance. Also, does the finance suit your situation? As a result, your intentions and finances should be considered carefully as there are benefits and implications to any new loan.
Talk to the Experts in Debt Assistance Today- it only takes a few minutes.
You might get an awesome result, with a competitive rate, reduced payments, restore your credit rating and so much more!
Let's talk about a solution that suits you