Debt Consolidation & Bad Credit Home Loans
Loan Saver Network is a specialist bad credit mortgage broker. Certainly, we can help with refinancing your home loan to combine existing debts into a single home loan payment.
As a result, we source debt consolidation home loans and bad credit home loan solutions. Consequently, we aim for a  debt consolidation that combines your debts and reduces the combined payments to your debts. Of course, the financial benefits can vary.
You can apply for a home loan with a bad credit history to purchase property or refinance your existing home loans. Accordingly, credit defaults, court judgements, part ix debt agreements, or mortgage arrears are acceptable credit issues. 
Hence, you can wipe your current loans and poor credit clean; and finally, move ahead!
Why use the services of a Bad Credit Mortgage Broker?
Have you been unsuccessful in obtaining home loan approval through the banks? Are you finding it hard to maintain all of your repayments? Plus creditors and debt collectors won't stop pressuring for your debt and loan payments? Therefore, using specialist bad credit mortgage brokers for your bad credit debt consolidation may be the answer.
Consolidate Various Debts & Loans with Bad Credit Home Loans 
Bad credit home loans can combine most debts. As a result, your property equity is the only limit on the type of debt you can consolidate. Certainly, the following are just a few of the debts that can be consolidated into bad credit home loans:
However, bad credit debt consolidation can include debts other than those listed below. Consequently, our lenders focus on your story to gain an understanding of your situation.
| | | | | |
| --- | --- | --- | --- | --- |
| Home Loans | Car Loans | Child Support | Tax Debt | Capital Gains Tax |
| Centrelink Debt | Land Tax Debt | Land Rates | Water Rates | Mortgage Arrears |
| Personal Loans | Credit Cards | Store Cards | Family Loans | Part 9 Debt Agreements |
| Store Cards | Debt Collectors | Legal bills | Business Debt | Accountancy Bills |
Bad Credit Mortgage Broker
Loan Saver Network is a bad credit mortgage broker offering debt solutions since 1999. Hence, providing bad credit home loan advice to combine the debt into a single payment. 
We have been working as a bad credit mortgage broker for more than 20 years. Our experience has taught us how to effectively handle bad credit situations. Additionally, we have developed the expertise to find the most suitable lenders for debt consolidation.
Our bad credit home loans come with various options, fees, and interest rates. Above all, we design debt solutions to fix the debt problem and improve your credit rating. However, as bad credit home loans have higher interest rates; we suggest you obtain a free loan cost proposal. 
Our debt consolidation advice offers a structured and strategic approach to your bad credit. As a result, unlike other mortgage brokers, bad credit is our specialty. Therefore, leaving our clients feeling respected availability to finance solutions.  
Reduce Your Repayments
Debt Consolidation & bad credit home loans may help reduce monthly payments on your high-interest debts.

Get Debt Collectors Off Your Back
Merge debt collectors, mortgage arrears, credit defaults, court judgements, part 9 debt agreements and even tax debt into a single payment.

Was Your Loan Previously Declined?
There are many causes for a loan decline. Such as bad credit, low credit score, late payments and arrears, or the lender doesn't like your income type. However, we specialise in bad credit home loan approvals.

Stop a Bankruptcy or Credit Defaults
Consolidating bad debts into a new bad credit home loan can stop credit issues from escalating. For instance, combine debt collectors, court judgements, credit defaults, tax debt, and mortgage arrears into a new loan.
Bad Credit Home Loan features, fees and charges: 
Debt Consolidation & bad credit home loans have lending policies, just like traditional loans. However, they are specialist lenders with lending policies designed to fix credit issues. None the less, the home loan features can be very similar to the features of the major lenders. Therefore, as a bad credit mortgage broker, we can advise on the various loan features.
Bad Credit Debt Consolidation Home Loan Fees and Interest Rates
Firstly, variable and fixed-rate loans are available.
Secondly, the establishment fees can vary between lenders.
Thirdly, lenders risk insurance is usually applicable. Therefore, risk insurance is similar to traditional mortgage insurance; however, risk insurers accept credit issues.
In general, debt consolidation home loans have various lender fees such as legal fees and title insurances.
Equally important, the interest rates vary according to the credit situation. As a result, credit defaults, loan value ratio (LVR) and the payment history on the debts adjust the risk. Then, in turn, interest rate increases or decreases with risk.
Finally, various loan terms and conditions apply to the different risk categories.
Bad credit home loans are designed to pay off all debts, and loans, and include the fees.
Consequently, in most cases, there are no out-of-pocket expenses.
In some cases, lenders may require you to pay the valuation fee upfront or at conditional approval. However, as a specialist bad credit mortgage broker, we have access to a wide range of lenders to suit most requirements.
However, obtain a free quote from a specialist bad credit mortgage broker today. Therefore contact Loan Saver Network on 1300 796 850.
Bad Credit Home Loan Features
Firstly, some lenders offer home loans with 100% offset facilities. As a result, 100% offsets may help save some interest on your home loan.
Secondly, home loans can have flexible repayment options; such as weekly, fortnightly, or monthly.
Thirdly, redraw, and making extra repayments are available.
Plus, early loan repayment is also available without incurring fees. However, in some instances, further charges may apply.
Another point is that both interest-only and principal and interest payments are available. In contrast, interest-only can be an issue with traditional finance. In summary, repayment amounts will vary depending on the lenders' interest rate and loan term.
Also, we can negotiate unsecured debt such as credit card debts; as a result reducing the debt balance.
Certainly, improve your borrowing power by consolidating all of your loans.
Finally, lenders may accept credit defaults and other credit issues.
As a bad credit mortgage broker, we find you the best bad credit home loan feature to suit your needs.
Types of acceptable bad credit for debt consolidation:
Firstly, loan accounts in arrears are acceptable for debt consolidation home loans. Consequently, typical arrears include home loans arrears, unsecured loan arrears and late payments on your accounts.
Secondly, paying bad debts is acceptable; such as debt collector payments or debts pending legal action.
Thirdly, paying credit defaults listed on your credit report by a credit reporting agency. Therefore, these could include telco defaults or other bills.
Indeed, If a company or person has received court orders to pay a debt and has not paid; then you will receive a court judgement on your credit report. Typically these judgements could include debts from the ATO, mortgages, land rates and water rates judgments. 
Finally, repay Part 9 debt agreements and other insolvency agreements such as Part 10 insolvency.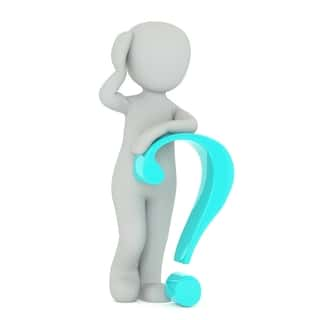 Book Your Free Bad Credit Home Loan Assessment To Solve Your Debt Problems
 Our bad credit home loans & debt consolidation assessment will assist in identifying the best solution for you. As such, we will seek to combine all your debts into your home loan application and aim for the lowest repayment possible.
A successful bad credit home loan is one where debt consolidation reduces the risk of further bad credit. Indeed, reducing your monthly interest rates, or extending your loan term so you can afford your monthly repayments. 
Loan Saver Network offers free debt assessment on 1300 796 850. Therefore, speak to a specialist bad credit mortgage broker today. 
Let's talk about a solution that suits you
FAQ's about Bad Credit Home loans and Debt Consolidation
c

Expand All
C

Collapse All
Debt Consolidation FAQs
Credit Cards used for general expenses
More and more often these days, we are seeing clients needing credit card debt consolidation. Certainly, credit cards are useful however, they can also be a problem. As a matter of fact, we see an over-dependence on credit cards to pay for high household expenditure.
New lending policies with credit card debt
New lending policies are being released weekly. As such, one of the recent changes is related to credit card debt and credit card payments.
Previous payment calculations were calculated at 2.5-3% of the outstanding balance. Accordingly, this amount will increase to allow the credit card to be paid off within three years. Consequently, reducing your borrowing power on bad credit home loans finance.
Paying off credit card debt
There are some simple ways to pay off credit card
Initially, increasing payments above the minimum required to allow paying off within six months.
Secondly, funds transfer to a 0% interest credit card. Then, 100% of your payments are applied to reduce the balance.
Thirdly, consolidate credit card debt into a lower interest loan with a 1, 2, 3 or even 4 or 5-year terms.
Finally, debt consolidation home loan to pay the credit card debt.
How do I know my credit cards need consolidation?
Firstly, credit card balances are consistently above the card limit.
Secondly, you can see you will be missing payments shortly.
Your credit balances are increasing even if you are making payments.
Also, you are using credit cards to top up your monthly budget.
Finally, your account is in collections.
If you experience any of these issues, please call  Loan Saver on 1300 796 850.  In this situation, we will advise if a debt consolidation home loan is the best solution for you
As mentioned above, the term debt consolidation has been used and misused as a sales process by unscrupulous bankruptcy operators. There are many other misconceptions related to debt consolidation to, such as the below.
Common Debt Consolidation Misconceptions
Misconception 1 is where a Debt Consolidation Loan is a Part 9 Debt Agreement; or a different form of bankruptcy. However, debt consolidation is not a part 9 debt agreement.
Misconception 2 is that Debt Consolidation always lowers your repayments. Even though this is the goal, not all debt consolidation will reduce your monthly repayments. As such, your assessment will advise your expected payments.
Misconception 3 is that Mortgage Debt Consolidation always lowers your interest payable which is not correct. For example, refinancing a 5-year personal loan to a 30-year home loan term may reduce your monthly payments. Consequently, the interest paid over the 30-year term may end up being higher.
Yes, there are various bad credit debt consolidation loans that allow credit defaults. As such, you can refinance home loans, personal loans and debts in various states of arrears and default.  Therefore, debt consolidation home loans can be obtained to refinance:
Certainly, credit defaults
Secondly, court judgements
Thirdly, Poor Credit Score through too many loan enquiries, or payday loan applications.
Discharged bankruptcy
Undischarged bankruptcy (in some circumstances)
Also, company liquidation
Finally, business wind up proceedings
If you can see any of the above conditions occurring, taking action earlier could assist in preventing further credit defaults. Given these points, contact us for professional debt advice today on 1300 796 850.
Bad credit and debt can be caused by several reasons. Consequently, there are many solutions for bad debt including debt consolidation. Consequently, an assessment of your circumstances needs to be conducted to identify the cause and solutions available.
The major issue causing bad credit
Firstly, the loss of income results in a reduced capacity to make payments to debts. Therefore, there would several objectives to achieve an effective solution:
Firstly, a reduction in the overall payments may fix the problem. As a result by seeking a competitive low-interest rate bad credit home loan.
However, lenders serviceability will need to be confirmed to ensure you would meet their income requirements.
Certainly, debt consolidation may protect your credit file and avoid escalation to bad credit.
Other issues causing bad credit
Secondly, personal or family sickness is a complicated issue where you may be more suited to applying for hardship. However, if the issues are in the past and you are left with the debt you may qualify for debt consolidation to clear the debt.
Expenditure – expenditure and spending were reviewed in the royal commission into the banking industry. As a result, all consumer loans are assessed for expenditure. therefore, a high expenditure would not eliminate you from obtaining finance. However, your monthly spend would be included in your borrowing capacity assessment.
Gambling and mental illness can cause debt problems. Consequently, the only way to obtain finance to consolidate gambling debt is to show no gambling for a minimum of 3 months. therefore, without time to show no gambling, there is no ability to obtain finance. However, gambling is viewed as entertainment. Therefore, if your expenditure is within your income limits then you may still obtain finance.
Divorce or family issues; Divorce is one of the most traumatic events a family can experience. Consequently, the effects can be financially devastating for all parties.Divorce considerations:

Firstly, divorce is very expensive. For the same reason, legal fees can amount to tens of thousands of dollars. As a result, debt consolidation can be used to finalise legal bills.
Secondly, divorce can take a long time to negotiate with an ex-partner. Consequently, a divorce settlement may mean debt consolidation is not the immediate solution. However, we are happy to discuss your situation as we have assisted many couples through their change in marital status.
There is a range of bad credit solutions for each issue. Not all bad credit debt issues require a debt consolidation home loan solution.
Debt Consolidation must meet government and lender guidelines for responsible lending. Therefore, when applying for a home loan with bad credit your requirements must meet government and lender compliance.
The intention of debt consolidation is usually to reduce payments and resolve debt problems. Consequently, below is a list of information to consider when applying for bad credit home loans.
What to think about with bad credit home loans refinance?
Firstly, are any of your debts in arrears or default? Consequently, we find bad debt can escalate quickly past the arrears or credit default. Consequently, arrears and defaults could easily result in a court judgement and asset seizure.
Secondly, have debts been referred to credit reporting agencies?
Thirdly, are your debts paid on time and when they are due? For the most part, are the loan and creditor payments late?
Also, what is the underlying cause of payment issues?
Plus, what debts will be paid and also what debts will remain with continuing payments?
Finally, will the problems be resolved by paying out good or bad debts?
Each debt consolidation home loan case is different and requires individual assessment. Hence, Loan Saver Network is a professional mortgage broker working for you. In summary, we can assist to ensure your debt consolidation mortgage meets banking and government compliance?
See debt consolidation article on what to do if you are struggling with debt and seeking a bad credit debt consolidation loan.
Lenders' risk reduces when property security secures the debt consolidation loan. Given that, along with a reduction in risk the loan interest rate and fees can also reduce. Consequently, lowering a loan repayment can be achieved by:
Initially, reduction in overall interest rate. As such, existing debts such as credit cards, unsecured personal loans and some car loans can have high-interest rates.
Similarly, extend the loan term of the debts. For example, you are refinancing a 5-year personal loan into a 30-year bad credit home loan term. In this situation, extending the personal loan term from 5 to 30 years.
Reducing the overall interest rate is a great outcome. However, extending the loan term does attract additional interest over the loan term. Therefore, the benefit to you must be greater than the cost. Such as, preventing credit defaults, or a reduction in outgoings allowing a manageable budget surplus.
Benefit in reducing your bad credit risk
Along with potential repayment reductions, there are also other benefits to your financial situation to consider. As such, these benefits are reductions in financial risk to you.
Firstly, pay off the arrears or defaulted debt can prevent repossession of assets.
Secondly, reducing the further impact on your credit file.
Finally, simplify multiple debt repayments and manage your cash flow better. Hence, if you have no monthly surplus, a small mishap such as illness can quickly escalate to default. Consequently, consolidating your debts to reduce payments can assist in reducing this risk.
Contact Loan Saver today for a free bad credit home loans assessment, and start the road to recovery.
The cause of debt problems is not always evident. Consequently, debt consolidation is not always the most suitable debt solution. Having said this, using mortgage security does offer the opportunity for lower overall interest rates and lower repayments. Nevertheless, there are many debt solutions available with each debt solutions effective for an appropriate debt issue.
Various debt solutions to fix debt or bad credit problems
Firstly, Debt Consolidation can be an effective solution to reduce overall payments.
Secondly, Debt negotiation is effective to reduce the amount owed on your debt balances.
Thirdly, informal payment arrangements; where reduced payments are negotiated with creditors.
Certainly, Part 9 debt agreements can be a form of bad credit that can be consolidated.
Also, Part 10 Insolvency where you don't fit the guidelines for a Part 9 debt agreement.
Certainly, a full bankruptcy to resolve all your debt. However, a full bankruptcy can involve the sale of your assets to pay your creditors.
Finally, business liquidation or business wind up.
Any of the above debt solutions could be most appropriate for you. However, professional assessment and advice would be advisable as each solution has there own benefits, problems and costs.  In essence, no client has the same story or issue, so all solutions need to be considered. Being that, there is no one size fit all solution where a debt consolidation loan will solve all debt issues.
Debt consolidation is where a loan is established to pay two or more loans or other debts. As such, we mostly consolidate credit cards or personal loans. However, consolidation can include other debts such as court judgements or tax debt.
The team at Loan Saver Network are bad credit mortgage brokers & experts in debt consolidation & bad credit home loans in Australia. Importantly, we hold an Australian Credit Licence authority number 388005. Therefore, the Australian Credit Licence ensures we can access a more extensive range of lenders and help submit any loan applications. Indeed, because we are bad credit mortgage brokers we have access to lenders who can fix your credit or finance problem.
We understand the various lenders' policies and endeavour to provide the most competitive bad credit home loan options for your solution. Not only that, but the strategy behind refinancing your debts will also make sense and achieve realistic goals.
We can assist with bad debt where:
Firstly, debt collectors are chasing you.
Secondly, arrears on your home loan put you at risk of foreclosure.
Also, you need to pay a debt that has resulted in a court judgement.
Importantly, when credit defaults are preventing you from obtaining credit.
Plus, Tax debt is preventing you from obtaining finance.
Furthermore, you've received a court order or a bankruptcy notice.
Finally, declined for a debt consolidation home loan because of credit defaults. 
 We can assess your bad credit home loan options, or advise on other solutions were more appropriate. Contact us today for a Free Debt Consultation on 1300 796 850.