Second Mortgages Broker Australia 
What is a second mortgage?
Second mortgages are a type of security device that is filed against the title of a property. However, how do second mortgages work? As the name suggests; it remains the second priority mortgage behind a first mortgage. Indeed, second mortgage loans are a popular business loan used to access untapped equity.
Business loans obtained through major banks can be quite difficult to gain approval. Hence, it may seem like a minefield of strict policies and endless documents. However, private business loans secured by second mortgages are quite simple and straightforward to establish.
There are many types of businesses that use second mortgage facilities including:
Firstly, start-up businesses, therefore cannot provide ample income proof of the ability to repay a loan.
Secondly, businesses that cannot prove income at the time of application.
Thirdly, businesses need funds quickly because the banks cannot provide the money in time.
Finally, the business doesn't meet the strict guidelines of the banks. Indeed, these other details could include credit issues or bad debt.
Why are Second Mortgage Loans so simple?
The government understands for a business to grow and gain profits it needs to have access to finance. Also, being in business assumes the owner takes on the risk of being in business. As a result, government-supported guidelines allow new, growing, and established businesses to obtain finance where there is a higher amount of risk. However, there are still policies that the loan applicant needs to meet to enable them to obtain the finance.  
Initially, the main government requirement is that the loan funds must be used for greater than 50% business purposes.
The remaining policies that you navigate through are generally the second mortgage lender requirements. Such as;
Firstly, the Loan ratio.
Secondly, acceptable security property. Such as owner occupied residential security, investment property, commercial security or rural security.
Finally, any requirements for income verification.
Private Second Mortgages and Caveat Loans Comparison
Private 2nd Mortgages Case Study
Sarah and Peter run a great cafe business in Brisbane with their business partner. However, their business partner went through a divorce and had to sell his share. As a result, Sarah and Peter wanted to retain control of their business; and they chose to buy the business partners' share. However, their bank wouldn't approve the purchase as they needed a new ABN and could not confirm income.
Therefore, they contacted Loan Saver Network to help find a suitable loan option. Consequently, we confirmed their requirements and found they had good equity in the family home. Hence, we found a lender able to help and give $220,000 as a second mortgage.
Sarah and Peters' business had no issues paying the interest-only loan. Therefore, we refinanced them later when they could show income for the bank. Sarah and Peter received a great result in keeping their business; plus now own all the profits.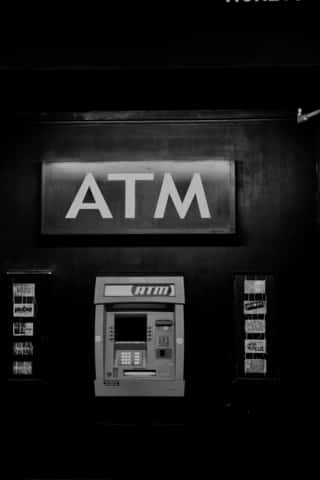 Do banks offer second mortgages?
There are various 2nd mortgage lenders in Australia. In brief, private lenders and banks both offer second mortgages. However, banks mostly use second mortgages for family guarantees. Certainly, banks' strict lending criteria would still apply. 
Additionally, your low-rate home loans would remain with the current lender. Therefore the second mortgage business finance would sit behind your bank's loan. However, what defines the best private second mortgage lender when applying for business finance?
Loan Saver Network is a finance broker offering advice on private 2nd mortgage and short-term business loans in Australia. Specifically, financing options such as private lenders and loans for ABN holders having difficulty obtaining funds. Hence, allowing access to untapped equity in your home or commercial properties to assist with your business.
What do I need to know about applying for a second mortgage loan?
1. Firstly, interest rates are mostly fixed rates - however, the interest rates are higher than the banks. Therefore, a higher interest rate can increase the cost and ability to keep repayments. However, lenders with lower interest rates could have tighter credit policies.
2. Secondly, most business clients are wanting fast access to money. Consequently, they may need to pay a creditor urgently to avoid legal action or for working capital. Therefore, in most cases, the speed of loan settlement is essential.
3. Thirdly, the loan amount potential against your property (LVR - loan to value ratio) - which provides the loan amount. Hence a lower loan amount can restrict the surplus funds to you.
4. Plus, establishment fees - each lender has their own set of prices to establish a second mortgage loan. At the same time, the fees charged can vary considerably between the lenders. Given these points, thought should be given to a fee comparison to ensure a well-priced product.
5. Finally, short-term trading business - in some cases, a client is seeking to set up a business using real estate equity. Therefore, you would need to apply for an ABN before any loan application process. 
What Purpose would you use Second Mortgage Finance?
Secured business loans have many uses that are well-suited to business requirements. However, personal or consumer purposes are not suitable for private lending. As such, an inappropriate consumer use would be investing in residential real estate. Therefore, business uses for second mortgages can be divided into two main categories: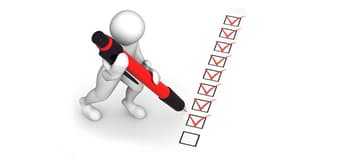 Finance for Business Cash Flow & Working Capital Purposes
1. Firstly, accessing a home equity loan for working capital purposes. As a result, the business loan would be secured using your home.
2. Secondly, a home equity line can have "interest-only" payments on the funds used.
3. Thirdly, a facility limit would be given based on the Loan Ratio (LVR) available against your property.
4. Fourthly, business loans are accessible for ABN holders such as sole traders, partnerships, company structures, and trusts.
5. Furthermore, a small business loan could be used for working capital to keep trading.
6. If your business doesn't have enough income proof, incomplete financials, or is new, you may face challenges obtainaing finance.
7. On the other hand, second mortgages are used for business restructuring, closing one entity and setting up a new trading ABN entity.
8. Not to mention, voluntary liquidation of a company. Therefore, needing the restructuring of overdrafts and business loans under a new entity. Consequently, the short-term income won't fit the lending criteria of traditional lenders.
9. Certainly, obtain finance for buying a second property for business use. Therefore, needing bridging loans while waiting for another property to sell.
10. Additionally, repay the loan with a lump sum at the end of the term; or via ongoing monthly payments. Therefore business facilities can be ongoing or term loans.
11. Finally, loan amounts of LVR of 75% however, in some cases, higher LVRs depend on the strength of your loan application.
Bad Credit & Business Debt Purposes
1. Firstly, payment of business debts such as outstanding supplier invoices, business overdrafts or loans.
2. As well as pay creditors to stop a court-ordered business wind-up, or creditors petition.
3. Not to mention, consolidating personal liability such as a credit card or personal loans. However, the personal debt must be less than 50% of the total loan amount. Indeed, the loan must be for the majority of business purpose.
5. Especially, pay money owed to creditors or critical suppliers.
6. Not to mention, where credit checks show credit defaults preventing funds from traditional lenders.
7. Finally, additional funds to pay mortgage or rates arrears.

Low Doc 2nd Mortgage Loans
Have you not completed your business financials and tax returns? In this situation, caveat and second mortgage loans don't require financial statements.

Fast Settlements
24-hour settlements are available using a caveat; backed by a second mortgage.
Debt Consolidation
Secured debt consolidation can help pay bad business debts. Therefore, pay these debts and reduce the risk of bankruptcy and business closure. Certainly, prevent insolvency by consolidating tax debts & other business debts.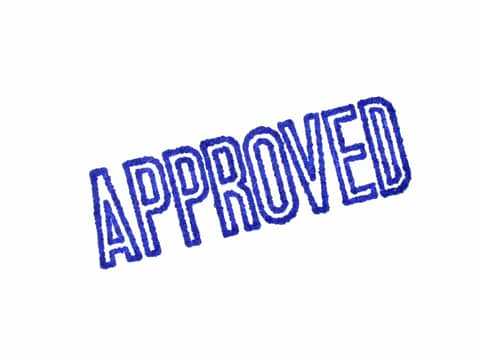 Bad Credit
Obtain second mortgage loans approval even with bad credit history.  Hence, pay your personal or company bad debts listed on your credit report.
Let's talk about a solution that suits you
Second Mortgages FAQ's
c

Expand All
C

Collapse All
Second Mortgages FAQs
A second mortgage sits behind a mortgage registered against the title of your property. Hence, the first mortgage is placed there by your bank. Consequently, second mortgage finance allows access to equity without the need to refinance the first mortgage.
As the first and second mortgage loans are separate facilities'; there are still equity limitations. Let's look at this example:
Home Value – $500 000
Current Home Loan – $100 000
Available Equity = $400,000.
Given that, private finance can access a portion of the $400,000 up to their maximum allowable LVR.
Short term business loans such as caveat loans and second mortgage loans are higher risk for a lender. As such, this is a result of minimal income and other credit requirements. Consequently, to reduce lender risk, lenders require more equity.
Private lenders usually require 25% equity; or a maximum 75% LVR inclusive of closing costs, fees and capitalised interest. In some cases, you may obtain capitalised loans payments. For the same reason, risk reduction would require a strong exit strategy along with your ability to meet payments.
The lending criteria for private lenders vary a lot with banking finance. By comparison, businesses can enjoy the simplicity of the second mortgage loan lending criteria. See below some lending criteria for second mortgage business finance:
Firstly, the loan must be for the majority business purpose.
Consequently, greater than 50% of the second mortgage finance must be for business purpose.
Secondly, minimal or no income verification is required for most loans.
Thirdly, short term and start-up business ventures finance with one day ABN registration.
Fourthly, the second mortgage loans are useful when funds are needed urgently.
In particular, debt consolidation is available for tax debt and other business debt.
Importantly, some private lenders don't require property valuations. Therefore, online or real estate agent valuations may be acceptable.
Also, credit defaults, court judgements, and various insolvency can be accepted.
In particular, fixed interest is payable for the loan term. However, some lenders offer variable rates.
Certainly, LVR's available are generally to 80% inclusive of capitalising interest and loan set up costs.
Otherwise, if the tax debt is a personal debt, then you may need to refinance a home loan to pay the tax debt.
Finally, 2nd mortgage loans or caveat loans can be used to pay a business debt and mortgages in arrears or land rates arrears.
Related Information on second mortgages.
The main difference between the two private lending facilities is the security type. Certainly one is a second mortgage and the other being a caveat. Otherwise, they are very similar, except for the speed to access funds.
Consequently, the speed of caveat loans is much faster as you don't need to obtain approval from the first mortgagee. Therefore, see the comparison below between the two private facilities.
A second mortgage needs to be approved by the first mortgagee. As a result, loan settlements can take three weeks or more.  However, while waiting for the second mortgage to be approved by the first mortgagee, you may still have access to the funds.
Caveat security can be registered while waiting for the second mortgage to be registered. In that case, a loan settlement of 24 – 48 hours would be possible
Conventional banks actively search for self-employed borrowers with tax debt as they don't want any borrowers with tax debt as it highlights a business income and mortgage with higher risk. By and large, second mortgages and specialist loans can pay a tax debt. Plus are useful for fast loan settlements when an ato court judgement or bankruptcy is pending.
Firstly, If speed is critical, then caveat loans are a preferred option.
Also, Second mortgage finance is preferred if traditional lending policies would not allow access to funds.
Finally, a first mortgage refinance is usually the preferred way of paying tax debt when time is available.
Loan Saver Network offers advice about second mortgage loans and private lenders to solve business debts. As such, contact our team for a free consultation on 1300 796 850.
In the first instance, you need to pay creditors and stop a business wind up.
Then, business restructuring and requiring finance. Hence, specialist finance is needed as you are closing one income entity and establishing a new trading ABN and entity. Consequently, you are unable to provide sufficient income evidence for other types of loans.
Liquidation of a company. Such as business restructuring where overdrafts and business loans need closure or put under a new entity. Consequently, the short term income won't fit the lending criteria of traditional lenders.
Indeed, private loans can allow for partial payment or full payment of Tax debt.
Importantly, avoid the complex lending policy for fast access to money.
In sum, traditional lenders don't like risk, such as legal proceedings. Consequently, business legal or court action is a suitable purpose.
Finally, used for the payment of business debts such as supplier invoices, business overdrafts & business loans.
Private mortgage finance can be an effective method for obtaining fast business funds. At the same time, traditional lending can be a hindrance because of their tight policy guidelines. As such, private lender policies are more flexible than conventional loans.
However, 2nd mortgage loans need to be practicable for the businesses requirement and purpose. Therefore, you would have an excellent chance of approval if:
Firstly, you have good equity in your property.
Secondly, your property is acceptable for the lender.
Thirdly, you will need an exit strategy and how you will be paying the loan back.
Finally, the purpose of funds is for business use.
Second mortgage loans are a popular type of lending for business. As such, second mortgages have great benefits for businesses requiring fast access to funds. However, private mortgage loan funds are usually short term loans. Consequently, you would need to have thought about how to pay back the funds within the loan term, or at the end of the loan term.
Second mortgage loan terms are commonly between 1-12months so are usually repaid from the sale of an asset or a loan refinance.
Requiring Finance?
Loan Saver Network offers Australia wide advice on a 1st mortgage, 2nd mortgage and business caveat loans. Call 1300 796 850 to discuss your business finance solution.