Fast Caveat Loans Australia
How do I choose a caveat loans lender?
Fast caveat loans are private forms of finance suited to business purposes. However, there are many caveat-style loans and private lenders that are available. Although, these short-term business loans can use either real estate or vehicles for security; or a combination of both. Finally, caveat-secured loans are often backed by 2nd mortgage. 
As a result, they make available a wide range of privately secured loans for businesses in Australia.  Besides, the loans come without the strict lending criteria of the banks. 
Case Study 1 - Obtaining Fast Working Capital.
Joe had been running his metalwork business for over 15 years. However, in the space of only a few months; he found he had cancer which required hospital stays and chemo. As a result, he couldn't work as much in the business, and the cash flow suffered.
Finally, after many months of illness, he was given the all-clear. However, Joe needed working capital to restart the business, pay employees and replenish stock. Indeed, the banks were not able to offer Joe any finance. However,  we were able to help with $150,000 short-term finance type of loan & give Joe's business a much-needed boost.
Case Study 2 - How Refinancing Helped a Small Business Owner Save Money.
A clients' existing caveat loan was coming to the end of the loan term. However, the interest rates were 5% per month and hurting the business. Even more, there were some credit issues and the business financials we not completed. Consequently, traditional lending was simply not an option.
Finally, Loan Saver was able to obtain a caveat loan approval for a 1% per month interest rate. Therefore, saving a large amount of interest and potential business issues.
What defines the best private loan for you?
Before you apply for urgent caveat loans, you should consider all the various lenders. Nevertheless, all short-term business loans have their strengths, weaknesses, costs & interest rates.
Caveat loans are very simple and straightforward; however, it is essential to understand your business loan facility. In particular, the loan term, fees,  interest rate, repayments and how you will repay the loan. To emphasise, understanding the benefits and limitations can prevent future issues.
Short-term business loans summary
Finally, loan advice is vital to ensure the right short-term loan product is obtained. As a result, each loan product must suit your business circumstances. Plus, your requirements need to fit with the lenders' guidelines:
Easy Loan Approval
Caveat Loans are a great finance option for when you need loan approval fast. Certainly, they are simple and avoid the complicated lending of the banks. Indeed, receive your funds within 24 hours of lodging the caveat.

---
Low-Interest Rates
Secondly, interest rates start at just 1.0% per month. However, lender fees and interest rates can vary a lot. Above all, each short term lender has a mix of caveat loan products and interest rates. As a result, we help find you the lowest interest rate money to suit your needs.

---
No Financials Required
Low Doc & No Doc Caveat Loans use flexible income criteria. As a result, no tax returns or proof of income required.

---
Speed of Settlement
Firstly, we find the speed of settlement as the most requested requirement. Therefore, obtain working capital and gain cash flow in as little as 24 hours. Additionally, short-term business loans are suitable to pay business debts fast, funding a quick purchase or paying marketing or supplier costs.

---
Do faster loan settlements cost more?
Speed vs Pricing
Our clients indicate the two main loan requirements are speed and pricing. However, even though pricing is critical, it may not be as essential as the speed between loan application and obtaining the funds required.
For example; a business loan product that takes two weeks to pay creditors; however leaves you bankrupt would not be a fitting finance solution. In other words, the goal may be to obtain appropriate speed, features, and pricing to suit your needs.
We assist with short-term fast caveat loans, backed by registered mortgages. Above all, we ensure a suitable solution for paying business debts, cash flow, or bridging loan purposes. Indeed, we specialise in solving urgent debt and finance problems for small businesses.
Loan Saver Network offers five stars rated customer service. Also, we provide fast, free assessment and advice for debt problems & short term loan solutions.
What Are the Uses for Caveat Loans?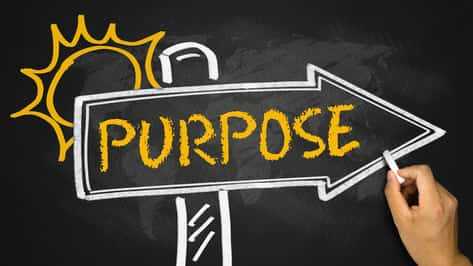 Short term caveat loans are a specialist business finance option when there is an urgent need for funds. Therefore, where a business needs funds for working capital, debt payments or any purpose needing money quickly.
Certainly, caveat loans don't need complicated lending regulations as with traditional banks. Above all, the most common uses for a fast short term secured loan are:
Firstly, you require urgent funding for business working capitalor short term cash flow.
---
Secondly, business investments such as buying real estate and need a bridging loan; or short term property loans.
---
Similarly, buy business equipment at substantial discounts.
---
Also, to
pay an unexpected business expense
, supplier payment or bad debts.
---
Finally, there is an urgent need to
pay outstanding tax debts
to continue trading.
---
How long do you need the business caveat loan funds?
Why are Loan Saver Fast Caveat Loans Better?
Loan Saver Network holds an Australian credit licence ACL and is a specialist mortgage broker. Consequently, an Australian Credit Licence allows access to a broader range of private, specialist lenders and also traditional lenders than most other mortgage brokers. Therefore ensuring independence; and that we work for you, not the lender. 
We have over 22 years of experience in lending.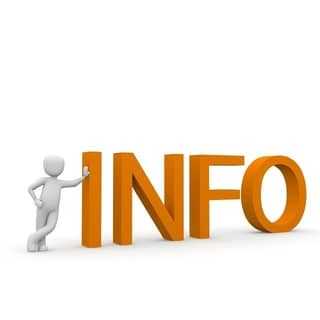 Business Loan Information
Firstly, Loan Saver can offer loan pre-approval for interest rates starting from 1% pm.
Secondly, property owners can borrow up to 80% of the property value (Loan Value Ratio - LVR). Although, the property value can be obtained either by a certified property valuation or real estate agent assessment.  However, the LVR is higher for residential security business loans than loans with commercial properties for security.
Thirdly, loan terms from 1 - 12 months; however, longer terms up to 36 months are available.
Also, caveat loans settle fast with loan funds available within 24-48 hours.
Indeed, there are flexible repayment options – daily, weekly, monthly, or combine the payment into the loan.
Above all, no valuations are usually required as some lenders only use informal property assessments. Therefore, no certified valuations are required to speed up the process.
Finally, consolidate other loans, debts, credit defaults, as well as judgements and creditors. However, consolidation of consumer debt, such as personal loans and credit cards, is limited to 50% of the loan value.
Plus, revolving loan facilities with a credit limit are available. Hence, you can draw up or down against the credit limit as required.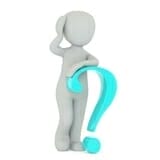 Why do business owners like fast caveat loans?
Initially, traditional business finance applications can be complex and easily end in decline. Consequently, urgent caveat loans are a simple and straightforward loan facility without the complex lending criteria of traditional lenders.
Secondly, no financials are required.
Thirdly, caveat finance can be used to prevent an eviction and mortgagee sale. Therefore, by paying loan arrears you control the property sale and price negotiation.
Also, they can be used to assist with a short term cash flow issue and allow urgent access to funds.
Above all, no credit checks are available, however, most lenders will conduct a credit check. However, credit defaults, judgements are not unusual, and therefore bad credit caveat loans are available.
In addition, pay a tax debt or other creditor that may be forcing a wind-up or liquidation.
Finally, avoid a business wind up or credit issue.
If you have business debt issues or arrears; then fast caveat loans can be used to consolidate a variety of problems.
Let's talk about a caveat loans solution that suits you
Caveat Loans FAQs
c

Expand All
C

Collapse All
Caveat Loans FAQs
Initially, we have a free over the phone consultation to discuss your options & how to apply for a caveat loan.
Secondly, we obtain business and security property information for the initial loan offer.
Thirdly, the lender issues a letter of offer which is completed and returned.
Then, solicitors prepare loan documents.
Finally, your loan settlement and your funds are available.
The process from initial enquiry to funds in the bank can be less than 24 hours.
Exit strategy refers to paying the borrowed funds back to the lender. Therefore, finalising a loan using an exit strategy allows paying back the private finance from an expected lump sum payment. Consequently, this could be from the sale of an asset; or the receipt of a lump sum via:
Firstly, selling a property asset or another asset.
Secondly, mortgage refinances where the business loan is repaid by refinancing your principal mortgage and the caveat loan.
Also, repay the loan balance from the sale of business stock. Such as buying and importing goods for sale.
Otherwise, closed from funds obtained from a business investment.
Finally, repay the loan funds from the sale of a business.
Furthermore, with a suitable exit strategy, the loan payments can be more flexible than with traditional finance. Therefore, payments can be made monthly or paid upfront when the caveat loans settle.
Secured Short Term Loan terms are mostly from one month to twelve months; however, a six-month loan term is typical. However, longer loan terms are available depending on the loan purpose.
Secured caveat loans are used mainly for business purposes. Therefore, objectives such as paying bad debt, tax debt or unusual working capital purposes. Otherwise, obtaining funds to invest in business growth, such as funds for marketing.
Above all, short term loans can allow access to money fast. Otherwise, where there is difficulty in obtaining funds through traditional lenders. As a result, registered caveat loans could include purposes such as:
Initially, paying tax debts.
Secondly, using a bridging loan to buy a business.
Thirdly, buying stock or equipment for a start-up business.
Also, buying commercial real estate such as warehouses, offices, retail premises.
Plus, purchase residential property in some circumstances.
Indeed, you can refinance business loans into a new entity. Therefore, business loans such as business overdrafts, business loans or supplier debts.
Also, closing a business and paying liquidation expenses.
Indeed, bad credit caveat loans are also available.
Finally, only for business use with a clear exit strategy.
Related information: See our Tax Debt Loans page for information about Tax Debt Loans and ATO solutions.
Most caveat loans use a registered caveat for speed then convert to a 2nd mortgage. As such, they are allowing the lender the authority to sell your property in the event of a default.
Getting approval from the First Mortgagee to register a 2nd mortgage can take time. Consequently, you can reduce settlement speed by using a caveat. Therefore, you have access to funding while the lender lodges the second mortgage.
In summary, a registered caveat allows access to funding fast (24-72 hours).
A caveat loan is a secured business loan using a registered caveat against real estate as security. Hence, the difference between a caveat loan and a mortgaged loan is the type of security registration. As such:
Firstly, a caveat expresses only a financial interest in the property with minimal recovery powers. Therefore, a caveat does not give the ability to sell the property and recover monies owed.
Secondly, a first or second mortgage gives the lender recovery powers in the event of a default.
Yes, bad credit caveat loans are available. As a result, a wide range of credit issues are acceptable such as:
Credit defaults.
Also court judgments and court writs.
Plus business wind up notations.
Discharged bankruptcy including Part 9 debt agreements.
However, not all lenders will accept all credit issues. Consequently, prior to a formal application you should confirm a lender will accept your credit issues.
Therefore, if you are unsure if your issues are acceptable. Otherwise, you have been declined; you should seek professional advice for your loan assessment.
Contact Loan Saver Network on 1300 796 850.
Do you Require Fast Caveat Finance?
We may not be Australia's largest lender; however, we are a boutique brokerage company offering Australia-wide caveat loans from Melbourne-based offices. Indeed, we can give access to business capital in as little as 24 hours. Therefore, private solicitor loans and short-term business loans are well suited to fast access to business funds.
Loan Saver Network offers access to specialist business finance for loans ranging from $5000 to $1,000,000. Indeed, most loans have no or very low upfront fees*.
Call us on 1300 796 850 today for professional financial services advice to get the loan amount you need.