Problems obtaining Tax Debt Loans or a Tax Office Payment Arrangement?
Tax Debt Loans can help when you are struggling to pay an ATO Debt or meet a payment arrangement. Regardless, you may not have the money to pay your outstanding ato debt. In the same way, you may not have the cash flow to pay your ATO obligations + an ato payment plan. Consequently:
Firstly, you can't pay your taxes because you don't have enough money.
Secondly, your income isn't sufficient for a payment plan and to cover your other expenses.
Thirdly, you have failed a payment plan or the Australian taxation office wants the full payment of your ATO debt.
Indeed, there is a variety of finance solutions available. Consequently, both unsecured finance and secured finance using a home loan or vehicle are available.
Tax Debt Finance Comparison Chart
There are several different tax debt finance solutions available. However, each debt solution has its pros and cons suited to particular circumstances. 
| | | | |
| --- | --- | --- | --- |
| Loan Type | Traditional Term Loans | Caveat Loans | Unsecured Business Loans |
| Loan Amount | Max $2.1M Per security | $10k - $1M | Up to $300,000 |
| Loan Term | Up to 30 years | 3- 24 months | 1 - 36 months |
| Security Required | Residential or Commercial | Residential or Commercial | No |
| Bad Credit | Yes | Yes | Minor |
| Low Doc | Yes | No Doc | Yes |
| | Read more information on tax debt loan solutions. | | |
In general, businesses only need a little more time to help get them back on track. However, time may be against you, and you need a fast solution for overdue tax debt.
On the positive side, Loan Saver provides fast Tax Debt Help and ATO Debt Loans that offer tax relief. After all, running a business while managing problems with the ATO and an outstanding tax obligation can be difficult. However, debt advice is available to help improve your financial situation & cash flow issues by paying your debt.
All you need is help to get your tax debt consolidated and move forward.
Has your ATO Debt Consolidation Loan been Declined?
Conventional banks cannot lend for ato debt purposes and as such won't approve finance to resolve ATO problems. Nevertheless, We have lenders who can give money for ATO problems.
Loan Saver Network advisors specialise in approving loans for tax debt. Given that, we consistently obtain loan approvals for previously declined ATO debt loans,
---
Do you have a Problem ATO Payment Plan?
The ATO can cancel an ato payment plan arrangement even if payments are made by the due date. In effect, a cancellation can happen if you don't meet other responsibilities like lodging your Bas or any other ATO obligation. Hence, a cancelled ATO payment plan puts you at risk of legal action or bankruptcy. Therefore, reduce your risk and consolidate your ATO debt with a choice of tax debt loans. 

---
Has the ATO Threatened Bankruptcy?
The ATO can be heavy-handed with debt recovery. In brief, using Court Judgements and Bankruptcy to force the sale of assets to recover money. For this reason, refinancing taxes owed could save you from an ATO Bankruptcy or Liquidation.

---

Has the ATO Threatened to Wind Up Your Business?
The ATO can wind up your business with a forced liquidation. Therefore, in the process of collecting unpaid business tax debt, the ATO can remove a business from trading. Subsequently, we have successfully obtained finance and kept business trading even with pending wind-up orders or court proceedings.

---
Pay your Tax Debt Fast with Loan Saver Network
If you have an ATO debt, in most cases you have an income. Certainly, you cannot incur an ATO tax debt without making a turnover or a profit. Therefore, in most cases, there is a debt solution available to fix your ATO issue.
There are many forms of tax obligations that small business needs to manage. Consequently, the day to day management of the requirements can quickly create tax office ATO debt. For the most part, we find ATO issues arise from confusion with business obligations. Indeed, the first time you realise you have a tax bill may be on completion of the tax returns.
Tax Debt Video – The Benefits Of Consolidating Loans To Solve ATO Debts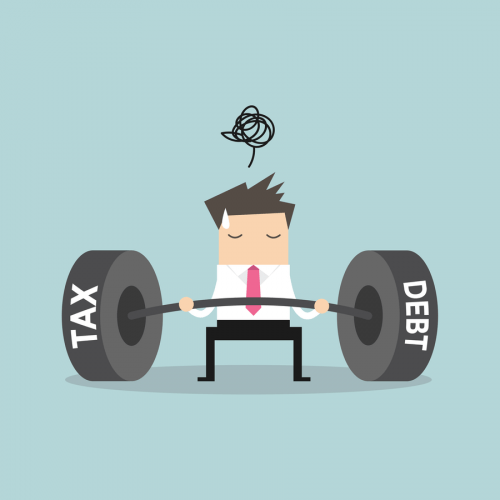 Business Tax Obligations that can cause Problems
Firstly, prepare and lodge BAS activity statements each quarter or as advised by your accountant.
Secondly, falling behind on your company PAYG income tax obligations. Therefore, this includes your employee tax contributions.
Thirdly, company income tax obligations (not for sole traders). Indeed, you know this figure only once you complete your company tax return.
Also, being behind on your employees' superannuation.
Indeed, behind on your income tax obligations. Consequently, in most cases, you won't know this amount until you complete your tax return.
Certainly, understanding the deadlines for income tax, GST, superannuation lodgements, and payments.
Finally, please ensure the tax owed is not just for one specific financial year. Therefore, you should try to understand the tax amount owed up to the current year. Certainly, then you will know what loans for tax debt are required.
With the many tax liabilities listed above, it is easy to make a mistake. Nevertheless, Loan Saver Network can assist and advise on the fast ATO debt loans available to you. Certainly, debt consolidation of your tax bill can reduce your overall debt payments. Indeed, in most cases, your loan can be tax deductible.
Read further information below on Australian Taxation Office FAQs for ATO Debt Loans.
Let's talk about a debt solution that suits you.
FAQs for Tax Debt & ATO Debt Loans
Find answers to our top call centre questions.
c

Expand All
C

Collapse All

At Loan Saver Network, we understand tax debt problems and the help needed to fix debt issues. Furthermore, we can assist with options you need to stay in business, protect your assets and provide tax debt relief. Indeed we can help you understand your rights and entitlements.
Firstly, regular banks, mortgage brokers, and accountants struggle with consolidating using tax debt loans. 
However, we can assist you in avoiding government debt collectors. In particular, our tax debt loans can also provide help with wages, GST, and other expenses.
Therefore, this can reduce your commitments and help you pay your ongoing tax obligations. 
In summary, we provide loans for business and tax problems.
Finally, for more details, go to the ATO website or ask the ATO for help regarding your tax debt.
Loan Saver Network advisors provide custom solutions for paying back tax debt with business finance. Indeed, we advise on the latest tax debt loans with competitive interest rates. Hence call 1300 796 850 today for help with your ato debt strategy.