Need Help to Refinance Your Mortgage Arrears?
There are various finance options available to refinance mortgage arrears in Australia. Indeed, refinancing is an essential choice as missed payments can end with foreclosure, eviction and being forced to sell your home. As a result, capitalisation of mortgage arrears to a new loan can provide significant relief from your financial stress.
Mortgage stress is a problem everywhere in Australia at the moment.  Certainly, as inflation and interest rates rise, the mortgage and financial stress increase.  Also, mortgage stress is declared when 30% of the before-tax income is used for mortgage payments.
However, there are lenders to refinance home loans in arrears. Certainly, the loan type plus the interest rate and fees will depend on your situation. Indeed, help may be available to refinance and pay your arrears to stop foreclosure and eviction.
Can I refinance my mortgage in arrears?
It is possible to refinance your home loan; even when you have missed or stopped making payments. However, your financial situation will determine the chosen lender and product. As such, each lender has a different ability to refinance mortgage with arrears based on how you pay your mortgage:
Initially, late payment up to 1 week, a specialist lender may offer a loan up to 90% of your property value. However, if you LVR is <80% LVR you may still qualify with a traditional lender.
Secondly, missed payment up to 1 month, a specialist lender may offer a loan up to 85% of your property value. 
Thirdly, minor arrears of 1 - 2 months, you could obtain a loan 80-85% of your property value.
Plus any missed payments on your home loan will most likely reduce your credit score. Hence most lenders record home loan repayments on your credit file which can reduce your credit rating.  
Finally, severe arrears of more than two months missed payments would reduce the loan ratio. Therefore, a loan LVR of up to 75% of your property value is achievable.
Important:
Indeed, credit issues such as defaults or judgements can reduce your LVR and borrowing amount. However, capitalisation of mortgage arrears is still available even with credit defaults.
Plus, if you are self-employed and don't have your tax returns; low doc loans are available to help with minor arrears issues.  
| Arrears Type | Missed Payment | Late Payment | Minor Arrears | Severe Arrears |
| --- | --- | --- | --- | --- |
| Arrears Amount | <1 week | <1 month | 1-2 months | >2 months |
| LVR | <90% | <85% | <80% | <75% |
| Bad Credit | Yes | Yes | Acceptable | Acceptable |
| Low Doc | Yes | Yes | No | No |
How much time do you have before a mortgage eviction?
Most of our home loan arrears clients are concerned about how long before an eviction. Keep in mind; all lenders must follow a judicial foreclosure process. Although, the time to an eviction notice and the final foreclosure can vary between lenders.
In most cases with an increase in LVR; the lender is less willing to make arrangements to pay off arrears. Certainly, this is because the lender would assess the risk of losing money. For this reason, the legal costs, default interest and other fees increase your loan amount.
Consequently, a lender would want to repossess your home and sell your property as fast as possible.  Certainly to reduce recovery costs and their likely loss.
Loan Communications
Importantly, take fast action if you receive any written notice from a lender. As a result, the first step should always be to contact your lender and apply for financial hardship before any legal action. However, some of the lender notices are:
Firstly, receive a demand to pay the home loan arrears. 
Secondly, receive a default notice.
Importantly, a court order or court actions notifying you of a legal process.
Above all, had the sheriff at your door to issue an eviction notice.
We will represent you and find out how much time you have before eviction and foreclosure auction. Therefore, contact Loan Saver Network as soon as possible on 1300 796 850 to discuss your mortgage arrears pre-foreclosure.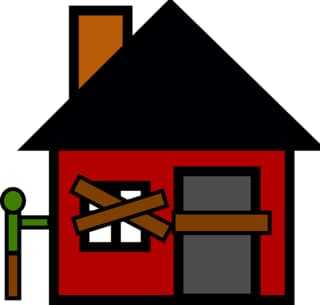 Will a lender approve my home loan refinance?
When you refinance your home loan, a lender will look at various data about your loan. Therefore, when you refinance mortgage with arrears a lender will obtain information about your circumstances. Hence, the lender will try to work out your potential to meet your future mortgage repayments.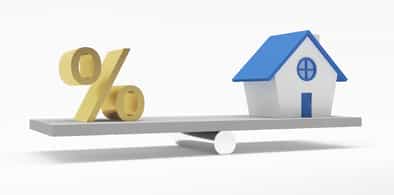 Analyse your Arrears Risk
Lenders attempt to assess the risk of a new loan having payment issues. Consequently, the lenders will apply a risk grading and appropriate interest rate to your refinance. Therefore refinancing home loans in arrears can incur a higher interest rate.
Initially, analyse your homeloan arrears repayment history and how many payments you have made. In most cases, lenders confirm the last six months of payments.
However, your credit history is also analysed to obtain risk.
Of which, the blend of the above two points gives a total risk category.
Finally, are there increases in arrears? 
There are quite a few other things the lender looks aside from your credit and payment history. As a result, see below some further information a lender will look at:
Analyse your Incomes
Certainly, the lender will look at your income to confirm you can afford the loan. However, not all incomes can be used as some incomes may be short term. Otherwise, some incomes have a high risk in stopping such as casual income.
Your property type
Your property secures the new loan. Consequently, if you default on the new loan, then the lender can issue a foreclosure and eviction, then sell your property to repay the loan. Therefore, the lender looks at how quickly your property would sell in the event of eviction and foreclosure.
Furthermore, the lender would reduce the LVR for properties that would expect long selling periods or in low population areas. As a result, some of the considerations are:
Initially, the lender would confirm property location postcode. Consequently, the postcodes' population would indicate the potential buyers for a property sale. Indeed, then how likely a property sale would achieve a lenders' valuation.
Secondly, the size of your land affects how quickly your property would sell. As a result, larger blocks of land require lower loan LVRs.
Thirdly, the type of property also has a bearing on the LVR. As a result, commercial or rural property LVRs are usually lower. Plus, the number of lenders who accept commercial or rural properties are much lower.
Having considered all these details, the lender will analyse if there enough equity in your property. 
Your Mortgage in Arrears Story
Everyone has  story of how the arrears occurred. As a result, the lender wants to know how your arrears occurred? Some stories are acceptable, while others are not. 
Example Stories:
Story 1 - A story involving a long term issue such as gambling may not be initially acceptable. However, would be acceptable if there has been no gambling for 3 consecutive months.
Story 2 - Loss of an income as a result of cancer, or an injury would show a short term issue. 
Your arrears story is the most important document to be provided to the lender.
Consolidation of all your other debts
Debt consolidation would combine all your debts into your mortgage. Generally, this reduces your repayments and the risk to the lender. Therefore, the lender will check your total payments will decrease to give you a financial benefit.
Benefits of Refinancing Mortgage Arrears
Certainly, meeting your regular monthly payment plus the arrears hardship payment may be demanding. Plus, payment difficulties can be worse if you have other high-interest debts such as credit cards. Consequently, your refinance would usually include a home loan debt consolidation.
Keep in mind, refinancing your home loan arrears will stop the lender eviction process. Hence, the new loan would wipe the slate clean, giving you a new lender and a fresh start.
Finally, if a payment plan fails, recovery action will usually start again. Hence, put you at risk of foreclosure and eviction.
Loan Features available:
The available financial institutions have many loan features similar to traditional home loan features. Consequently, some of the loan features are: 
Initially, offset facilities where surplus funds in a bank account can offset your interest.
Also, you may choose fixed or variable rates; or a combination of both.
Plus principal and interest payments, or interest-only mortgage repayments.
Certainly, redraw and making additional payments is available.
Finally, you may extend your loan term to reduce your loan payments.
If you are seeking to rectify your mortgage arrears issues, we may assist in a tailored finance solution intended to improve your financial stability. Therefore, when behind on home loan payments we recommend discussing your issues with:
A financial counsellor or even legal advice.
Use specialist mortgage brokers who understands credit issues.
Indeed, not all mortgage brokers are the same or have experience in mortgage debt help and other debt solutions. As a result, contact Loan Saver Network on 1300 796 850 for confidential advice on your mortgage in arrears.
Let's talk about a solution that suits you
FAQs for Mortgage in Arrears 
c

Expand All
C

Collapse All
Mortgage Arrears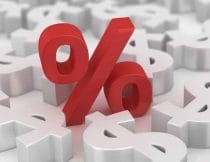 Default interest rates are charged when a mortgage is in default. Consequently, all lenders will charge you a default interest rate on your home loan.
However, your loan contract will show how much you are charged for your default interest rate. Although, your interest rate would incur an extra mortgage arrears rate of between 3-5%. Hence, this default interest rate would be on top of your normal interest rate.
Indeed, some lenders will charge you a default rate on the arrears amount only. However, others will charge the default rate against the full loan amount owed. Hence, it is vital to make your payments on time. Consequently, a 4% interest rate could attract a 9% default interest rate.
Lenders classify a mortgage in arrears as bad credit. Therefore, by the nature of the mortgage in arrears refinance, they will accept other bad credit. However, as the severity of the bad credit increases so too does the interest rate; and the reduction in the Loan Value Ratio (LVR).
Types of acceptable bad credit are:
Firstly, low credit scores may prevent traditional finance; however, non-conforming lenders accept low scores.
Secondly, credit defaults and court judgements can be acceptable. However, older credit file listings have less effect on the loan interest rate and LVR.
In some cases, discharged bankruptcy would be acceptable. However, older bankruptcies would provide better loan pricing.
Also, where you were a director of a company forced into liquidation. Indeed, bad debt would have caused the company closure.
Finally, being behind on your council land rates can prevent traditional bank approvals. Therefore, council land rates arrears are bad debt arrears.
Keep in mind, as the severity of the bad credit increases so too is the reduction in the lenders' appetite for risk. Consequently, a specialist mortgage advisor can assist with your mortgage in arrears; and bad credit advice for your loan application.
Many causes contribute to a home loan arrears; as can be read in the Reserve Bank of Australia (RBA) report. As such, an arrears problem is most likely a result of reduced income. However, there is always a further underlying cause of not making regular repayments. Although some reasons are not immediately able to be seen.
Consequently, common reasons for mortgage arrears leading to eviction are:
Debt Related Issues
Firstly, a change in the debt level, such as getting a car loan.
Income Related Issues
Secondly, reduced income, such as having a baby and taking maternity leave. Hence, there is an upset to financial stability.
Thirdly, income issues related to reduced economic conditions and an increase in the unemployment rate. Consequently, we see this with the Coronavirus outbreak.
Also, the end of an employment contract can mean income stops.
Environmental or Economic Issues
Thirdly, a decreased housing market and real estate values. As such, the mortgage arrears could relate to an economic downturn resulting in no equity and inability to consolidate debt.
Moreover, divorce and family break up can cause a significant impact on financial stability.
Health Issues
Finally, mental health, gambling and substance abuse issues that reduce the capacity to maintain mortgage payments.
Then, medical reasons such as cancer, death of a family member, sickness of a child or income earner. Also, a partners health issue could result in one income loss. Whereas a child's health issues can result in the loss of both incomes.
The Complexity of Mortgage in Arrears Issues
Quite often, the problems that have caused arrears are complex. For instance:
Initially, starting with gambling and the associated debt issues.
However, the debt issues, caused by gambling then result in divorce.
Finally, divorce and other problems cause mortgage payments to fall behind.
There is a range of refinancing and hardship solutions available to assist. Importantly, if you are behind on your home loan payments, you should seek financial counselling advice. Otherwise, employ the services of a specialist mortgage broker to assist in refinancing your mortgage in arrears.
There are several other solutions to consider when you are behind on your home loan repayments. However, you may not be able to capitalise you mortgage arrears with a refinance because of government or lender policies. As a result, see the list of alternative mortgage arrears solutions available to you below:
Mortgage Hardship
Each lender has home loan hardship policies to help bad financial situations for all consumer loans. As a result, asking for hardship to assist with your arrears may be possible. However, there are many different mortgage hardship structures for your financial problems:
Firstly, increasing your home loan payments.
Secondly, pausing your mortgage repayments altogether and making up your repayments with a lump sum.
Thirdly, stopping your repayments for some time; then making higher than the standard repayments.
Also, adding your home loan arrears to the end of the loan term; meaning you don't have to pay the arrears today.
Finally, allowing for no payments until you sell your home.
It is vital to understand the hardship you are asking for; and also what is approved. Consequently, a wrong hardship agreement could result in prolonging a property sale, or a home loan refinance. However, you may also apply for a hardship variation.
Payment Plans
Secondly, payment plans are usually part of a hardship plan. As a result, a hardship arrangement should allow you to pay your mortgage arrears over an extended time. However, the collection process can recommence if you miss a payment or falter on your hardship requirements.
Mortgage Payment Insurance
Have you got a mortgage payment insurance policy on your home loan? Importantly, mortgage payment insurance protects your home loan payments. As a result, the insurer may pay your mortgage payment while you are having trouble. Certainly, mortgage payment insurance is not "lenders mortgage insurance (LMI)" which only protects the lender in the event of your default.
Ombudsman Complaint
Are you having trouble obtaining a payment plan? Otherwise, have you been rejected for hardship? As a result, an AFCA complaint may help with your hardship request. However, once your lender has obtained eviction orders (legal/court action), an ombudsman complaint will be rejected by AFCA.
Release of Superannuation
You may release your superannuation payments to bring your mortgage arrears up to date. However, this is only available for owner-occupied properties. Also, the release of superannuation must stop the lenders' eviction process and pay back the entire home loan arrears.
As a result, you need to have sufficient superannuation. Consequently, the superannuation release will need to pay your arrears and the super tax fully. Otherwise, the eviction process will continue.
Financial Counsellors
Financial counsellors can help when you have financial difficulties. Indeed, a financial counsellor can help negotiate:
Repayment arrangements to repay the arrears debt.
Certainly, hardship applications with your lender.
Also, a release of superannuation to clear the arrears.
Plus connecting you to other government services that may assist.
In some circumstances, investigate and negotiate with insurance companies.
We highly recommend talking to a specialist mortgage advisor about your loan options. Hence, tighter lending standards means greater difficulty in obtaining approvals; even if you have a good credit rating. Call Loan Saver Network on 1300 796 850 to discuss your options. Therefore, you may qualify for a mortgage refinance, financial hardship or one of the other solutions noted above.