Bad Credit Car Loans for People with Credit Defaults?
You've decided to buy a new car and applied for a car loan through the major banks, right? Then, the news is that you have something on your credit file and you need advice on bad credit car loans.
Looking for a second chance with bad credit car loans?
People with bad credit might be surprised to learn there are car loans for them, as they might have qualified as good credit customers not too long ago. Positive credit reporting tracks minor late payments on credit reports, even if there are no defaults, which can affect credit scores, and thus mark people as having bad credit.
Loan Saver Network has been offering car loans for people with bad credit for over 20 years.
Will I be approved for bad credit car loans with credit defaults?
We talk to you about your credit file and the problem with your finance applications. You see, the key to a successful loan application is to understand how it all happened. Consequently, we include this information in your loan application, giving your loan application a much better chance of loan approval.
We work for you; not the bank as a team to help you get your car loan approval.
FREE Credit Check Car Loans Assessment for Credit Defaults
When obtaining car finance it is important to work out your borrowing capacity and what loans are available. Therefore, we ask questions about your financial situation including your paid defaults; and unpaid defaults.
However, we follow a simple system to help you on the way to your new car.
Firstly, complete a free car loans credit check as part of our loan application; which allows us to give you an idea of the loan interest rate and fees for your loan.
Secondly, before you buy a new car, we can help you get a free pre-approval for finance, so you know the maximum loan amount, interest rate, and repayment of your car loan. Indeed, you know all this before you start looking for a car.
Thirdly, most lenders will allow people with Centrelink income. However, your income needs to be able to afford the loan payments.
Importantly, we make sure your loans are approved in principle so you know what you can afford and the term of the loan.
We have a range of lenders to help you get into that new car with competitive bad credit loan interest rates. Most importantly, with our competitive bad credit interest rates, you might be surprised by what you can afford. Plus, if you have a poor credit history you can start on the road to repairing your credit file.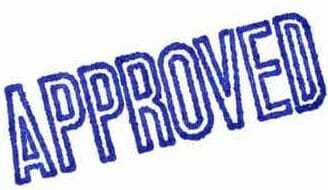 Great Bad Credit Interest Rates!
Competitive bad credit interest rates vary depending on the credit issues. However, you might be surprised by what you can afford. Plus, with competitive bad credit car finance, you can start on the road to repairing your credit.
Low Doc Bad Credit Car Loans 
When you're struggling to provide tax returns or financials, then Low Doc Bad Credit Car loans could be the solution. Also, low doc loans are well suited to businesses.
Bad Credit Approved
Tired of being rejected for a car loan because of credit defaults or bad credit history? Most importantly, we consistently settle car finance for our clients with credit defaults and bad credit history so they can get back into a decent vehicle again. 
Loan Features for Car Loans with Credit Defaults
Of course, there is a range of loan options and features. Plus, there is also a range of fees and interest rates as well. So they can vary depending on the lender, credit score, and finance product. However, with this in mind:
Firstly, loans are available above $75,000 with a strong financial position.
Secondly, vehicle age can be >10 years.
Thirdly, car loans up to 120% of vehicle value.
Plus, competitive interest rates are based on your credit impairment.
For instance, lenders look at the types of defaults as well as if a default is a paid or unpaid default.
Also, loan terms can be up to 84 months.
Indeed, lender establishment fees and charges can be added to the car loan.
Finally, the loan repayments can be each week, fortnightly or monthly. However, the most common payments are monthly repayments.
Additional Car Finance Information
Firstly, lenders can accept most credit issues and types of defaults; even in some cases with a minor unpaid default.
Secondly, each lender has a credit issue niche'. As a result, we let you know the best lender for your issue.
Thirdly, we're very successful in obtaining car loan approvals.
Also, there are differences between consumer and business bad credit car loans. 
For the most part, business car loans only require business profit to cover the loan repayment. Whereas, consumer loans need to account for your personal spending as well.
Furthermore, your other personal loans and credit cards can remain open. However, this is if you have enough income to service the bad credit car loan.
Finally, there are various types of credit default car loans such as a lease, hire purchase or chattel mortgage.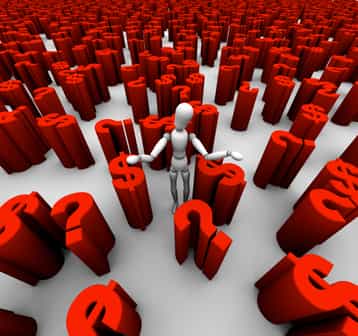 Some common bad credit issues on credit reports:
Initially, paid and unpaid credit defaults.
Secondly, court judgements.
Thirdly, Part ix debt agreements.
Finally, discharged bankruptcy.
Plus in some cases, the issue could be simply a poor credit score.
Information to keep in mind with bad credit car loans
With this in mind, car finance is very different from other forms of finance, such as home loans. What's more, the loan assessment can be more relaxed concerning credit defaults. However, lenders still need to follow their lending guidelines. Given these points, we help steer the loan process to make your loan application as simple as possible.
Given that, bad credit car finance can often incur higher interest rates and fees.
In summary, car loan interest rates can vary considerably. However, is affected by your credit score, personal situation and if your issue relates to a paid or unpaid default.
Buying a Car Summary
If you need a new car and struggling to get finance because of bad credit, keep in mind, it doesn't have to be complicated. Most important, is that we help with car loan approvals when there are credit issues. Hence, we can help you find the right lender who'll help with your finance even with your credit problem. Consequently, we've helped many people buy cars with credit problems such as:
Firstly, court judgements.
Secondly, credit defaults and bad credit rating.
Thirdly, while in part 9 debt agreements and with discharged bankruptcy.
However, people can have a wide range of credit issues.
Finally, loan terms and conditions are different for each lender.
We have a range of lenders to help you get into a new car with competitive bad credit loan interest rates.
Let's talk about a bad credit car loan solution that suits you
c

Expand All
C

Collapse All
Bad Credit Car Loans FAQs
Cars are a depreciating asset with some cars dropping in value considerably when you drive them out of the showroom. As a result, gap insurance is a type of top-up insurance. Consequently, gap insurance covers the gap between the loan amount owed, and the value of your car in the event of an accident where the vehicle is a total write off. For this purpose, gap insurance is an optional policy to your comprehensive car insurance.
The age of a vehicle is an important factor with all bad credit car loans. Consequently, most lenders like the car no older than ten years old at the end of the loan term. However, we have arranged great bad credit car loans against cars up to 20 years old at the end of the term. Which, consequently, means you could buy a classic, prestige car or other desirable older vehicles.
Yes, in fact, we advise obtaining a pre-approval before buying a car. Indeed, you need to ensure you are able to gain finance approval so you don't risk losing any deposits paid. Therefore, if your finance falls through you are not as risk of losing money. As a result, we offer free loan applications so you can get a pre-approval.
Bad credit car loan terms vary depending on the severity and age of the credit impairment. Therefore, loan terms can be from 1 year up to 84 months with the most preferred loan term at 60 months. Obviously, the shorter the loan term, the higher the repayment, so we find most loan terms range from 36-60 months. Although, the age of the car can have an effect on the loan term. As a result, lenders in some circumstances don't like the cars older than 10 years at the end of the loan term.
There are no upfront fees with bad credit card loans. However, depending on your type of bad credit a deposit may be required.
If you have checked your credit report and found you have credit defaults, you can still obtain finance to buy a car. However, the interest rates are higher than the prime lender interest rates. Although, spending on how bad your credit file is, the interest rates may not be too much higher.
Bad credit car finance is used to buy a car when you have credit defaults. Given that, we find when you have 
credit defaults on your credit file
no lender trusts you or understands what caused the problem. Admittedly, most traditional lenders don't like lending on car loans for people with bad credit. Obtaining an approval for a car loan would help put your past issues behind you, put you on the road toward restoring your credit and getting into a decent car. However, in more recent times we have found people have trouble getting traditional car loans because of a low credit score.
Given these points, there are unsecured and secured loans; car loans use the car for loan security. Therefore, using a car to secure your loan can give you much lower fees and interest rates. Plus, additionally, you can usually borrow more money.
There are some essential things to remember when buying a car with finance. Hence, see the money smart website for information on car loans.
Yes, you are able to obtain finance with unpaid defaults. However, the interest rates may be higher than bad credit car loans where the credit defaults are paid.
There are many forms of bad credit, such as:
Firstly, credit defaults.
Secondly, your credit score is reduced by applying for too many loans.
Thirdly, court judgements and court writs.
Certainly, discharged bankruptcies are accepted.
However, finance is not available while you are under full bankruptcy.
Finally, you are able to get a bad credit car loan with a current part 9 debt agreement.
Generally, the lenders like to see the credit issues older than six months old, and also paid. However, we have seen loan approvals for people with very bad credit.
The types of car loans for people with bad credit are similar to the major banks and car finance companies. Therefore, you can obtain the very same loan structures and features. Such as:
Chattel Mortgage.
Lease.
Hire Purchase.
As your bad credit risk increases the loan terms, and residual terms would decrease. Therefore, to get the most suitable loan available to you; Loan Saver Network offers free car loan assessments.
Requiring Credit Default Car Loans
If you require a car loan with no upfront fees* then apply now! We'll have one of our bad credit car loans Melbourne consultants call you within four working hours. As we help find car loans for people with bad credit.