Why does the ATO Bankrupt people with a Tax Debt?
April 25, 2018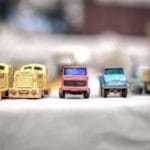 Asset Finance and Tax Debt
June 19, 2018
A interesting recent article on the 9 news website highlighted potential increases in mortgage arrears in Australia.
You can read an interesting article on the ABC website about Mortgage Arrears Predictions here.
There are some interesting facts to take from the article and it also supports what has been in some of our previous blog posts on mortgage arrears. One fact is that home loan arrears increase with a drop in property values. Let's explore this interesting comment. Why would this be the case?
A drop in property prices usually is a result from one or a number of other factors which could affect ability to meet mortgage payments. These could be:

An over supply of property putting a downward pressure on property prices.
An economic downturn - ie loss of local jobs and property affordability. This effect can be seen in mining communities.

With a drop in property value and the loan remaining stagnant or increasing from non payment; the LVR ratio would increase and potentially reduce the loan options available. With loan options reducing as per above, home owners would be left to carry an arrears.
Property with a negative equity position, where a sale would leave a mortgage debt remaining. The homeowners would have little option than to try to keep carrying the arrears.
It is an interesting comment worth investigating further. In regards to solutions available, lenders look closely at arrears statistics and the postcodes most affected. Lenders will restrict lending where economic issues and high default rates occur. This also applies to refinancing options, which are a common solution to fix arrears.
We all assess our family and financial situation when changes occur locally, or nationally. After a news article, do you ever find yourself researching the validity? Do you scan Google or talk to friends to find or assess a problem. It is a normal and healthy response to community issues.
Therefore, when local events happen such as high unemployment, or property price down turns, each household will conduct an assessment of their situation and make a decision. These decisions will centre around the best financial outcome for the present problem.
Scenarios:
Sale of property cannot close current mortgage and you will be left with a debt. In this instance there is no financial return for buying the property. In most of these cases the owners will be seeking to avoid incurring a debt, but not own the property. The financial outcome may be worse if sold by the lender as they would need to pay rent, plus pay back the shortfall in funds. We have seen some cases where the lender has accepted a negotiation and written off a large amount of the debt in shortfalls of sales in mining communities.
Mortgage Arrears with no job prospects : requesting hardship with the lender is usually the initial response in this scenario. If the issues aren't rectified or are escalated then the property is usually sold by the lender. The home owner then uses the surplus funds from the sale to either buy again, suc has a smaller property, or wait until the financial issues have been rectified.
There are many reasons why mortgage arrears occurs, Loan Saver Network are experts in mortgage arrears solutions. Call us today on 1300 796 850 for a free mortgage arrears assessment.