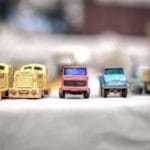 Asset Finance and Tax Debt
June 19, 2018
Obtaining Business loans in the era of Covid19
May 14, 2020
Why do i need an Exit Strategy?
Exit strategy is a term used widely, and often these days in the financial sector. The royal commission has had, and continues to have an impact on lending for all types of finance needs. Though exit strategies may seem like a new consideration, they are widely used and fundamental to business finance, especially short term lending.
What is exit strategy?
Traditional finance uses a wide range of lender policies to ensure a consumer doesn't enter a loan contract that will put them into undue hardship. These policies are for a range of lender assessment needs such as income and servicing, security, expenses, credit history etc.
However, with certain forms of finance you may not have a need for some of the criteria and policies when there is a sunset clause for a loan and a clear method is presented on how the loan will be paid back. This clear method of paying the loan back in full is called an exit strategy.
Caveat Loans and types of exit strategy:
There are a number of types of exit strategy which are preferred for caveat loans and short term finance. As the strength of the exit strategy increases, inversely the risk decreases to the borrower. Here are a few examples of strong exit strategies.
Sale of property - on the sale of real estate the loan will be repaid.
Sale of stock or goods - sale of current or future purchased stock to pay the caveat loan back.
Expecting receipt of a large lump sum payment - this could be from any number of payments. Payments could come from an expected insurance payout, sale of a portion of business, or release of  banking funds.
Expected funds from a deceased estate.
Caveat Loan Exit Strategy Scenarios:
Working capital required to support the business in a slump. Contracts have been signed but the revenue will take 3 months to land in the account. A caveat loan is established to provide working capital with the business revenue to pay back the caveat loan in 4 months. This is mid level risk where the risk is associated payments being received by the new contract which could take some time to come through, or be delayed.
Funds required to buy a business. The business purchase is a great opportunity however the vendor wants the purchase/sale to be completed in one week. The exit strategy will be the sale of the new directors business premises which they have a contract on, however will settle in 45 days. This is a strong exit strategy as contracts for the business premises have been exchanged.
There are many reasons why caveat loans might be required. Caveat loans can provide fantastic opportunities to grow a business for example. Like all forms of finance, the use needs to fit the requirement. This includes a sensible and financially viable exit strategy. Loan Saver Network are experts in caveat loan solutions. Call us today on 1300 796 850 for a free business finance assessment.